Eden and Cody wanted a casual comfortable event for their wedding and they did it perfectly. Both the ceremony and reception were held in Emma Creek Barn. There was no bridal party, just bride and groom. It was held in February, so
winter casual
was a perfect theme.
They opted to do a first look, seeing each other before the ceremony began.
The bride wore a gown with hints of sparkle, and cowgirl boots. The groom wore a button up shirt, jeans, and a camo hat. It all perfectly captured their personalities.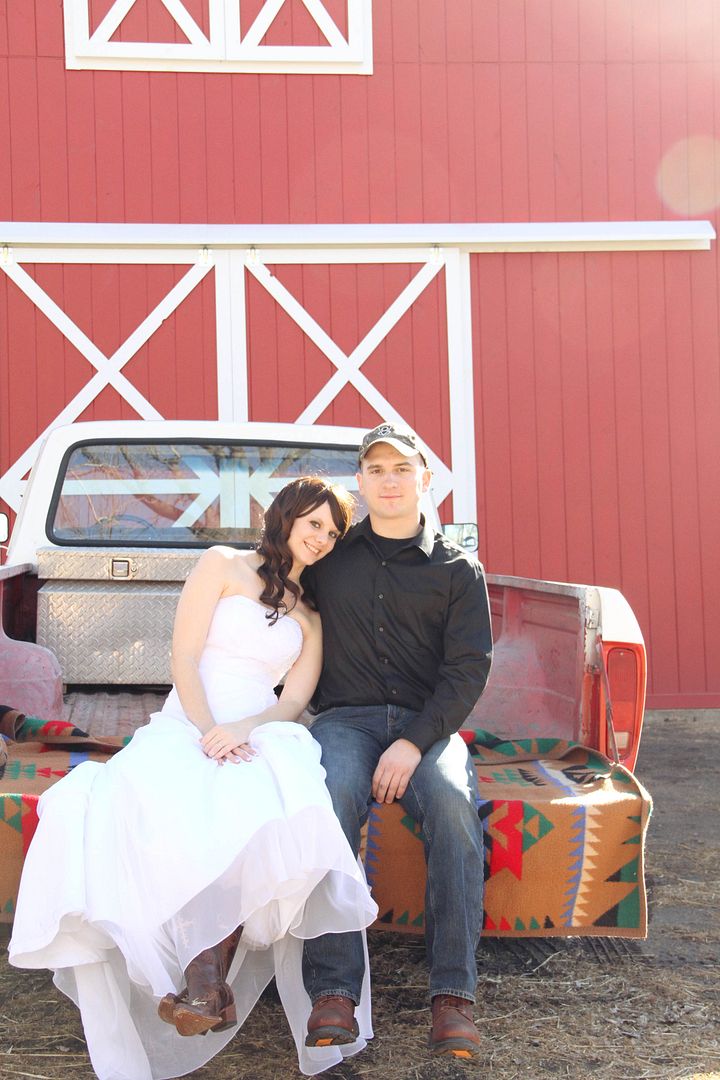 I asked the bride and her little girl to both show me their boots. I got boots and a belly button!
The bride's boots with a garter her grandmother wore when she got married.
Guests sat around round tables for the ceremony, which is incredibly cozy.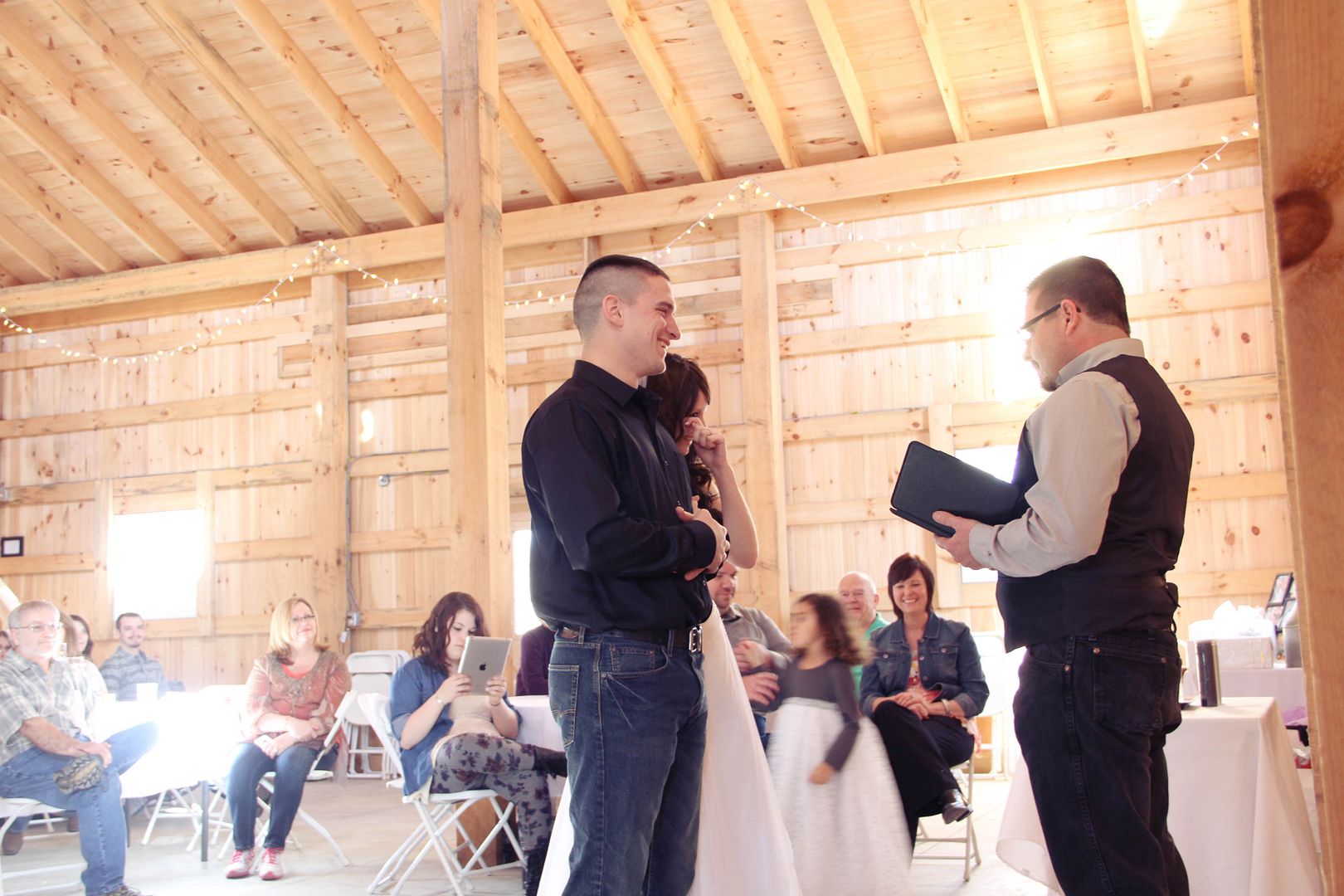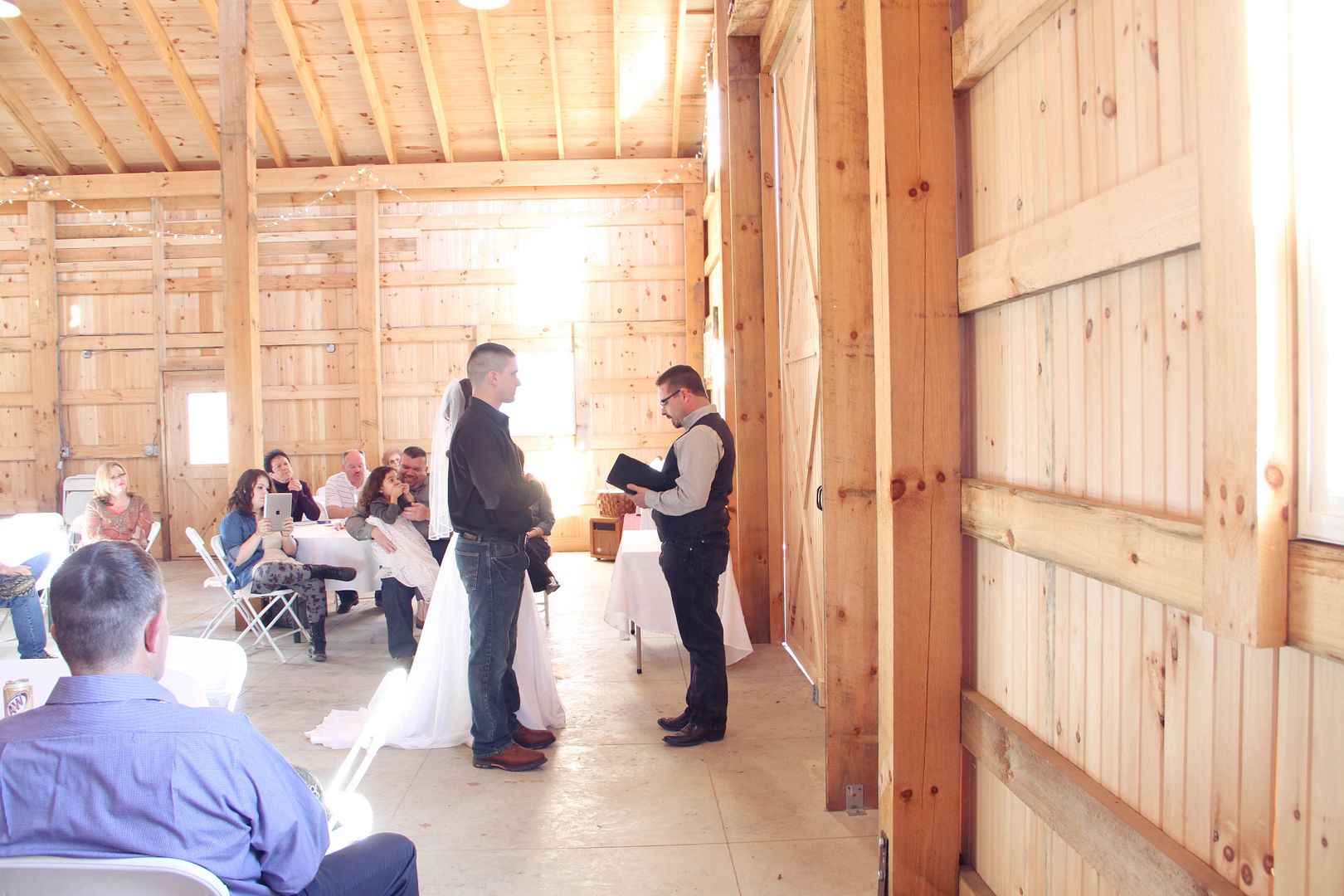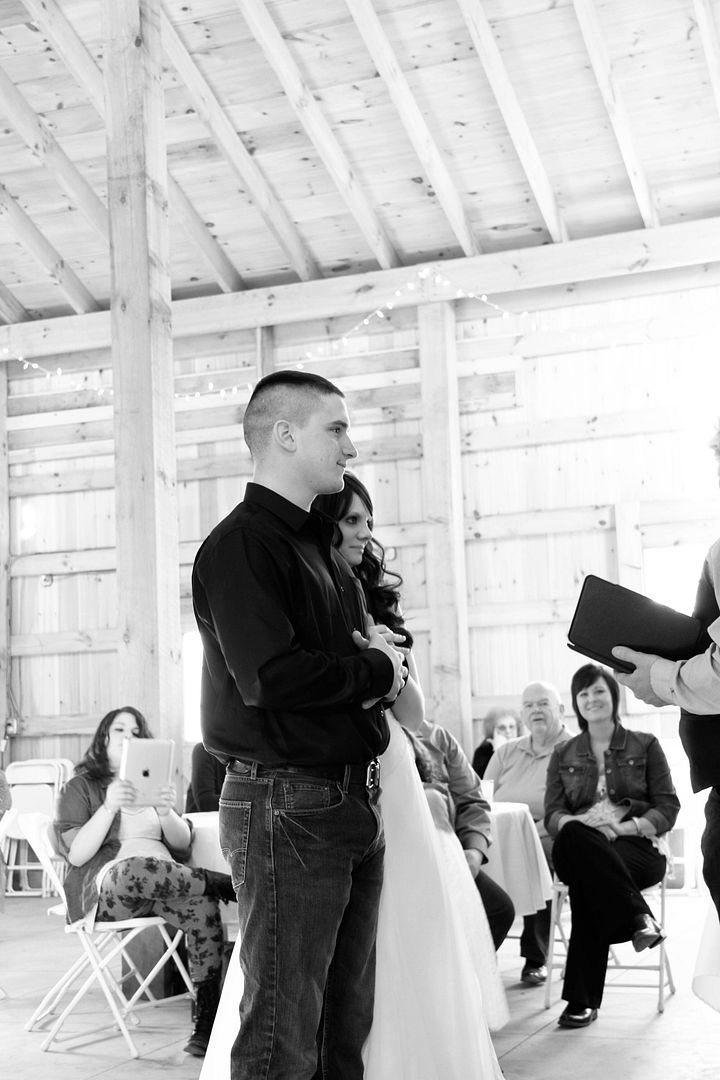 Unity sand in black, white, and aqua.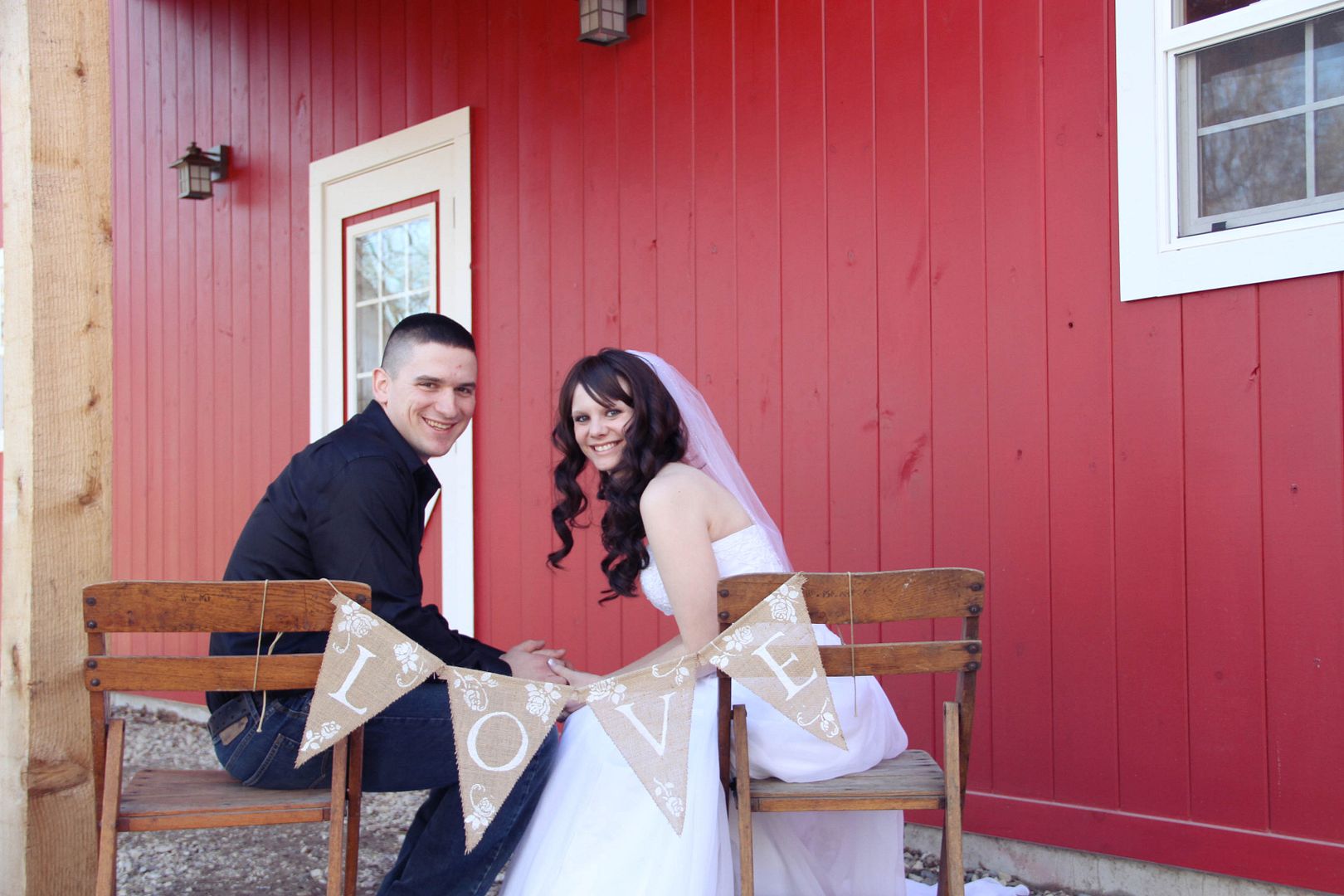 Both cake and pie were served. Who says you can only have one dessert?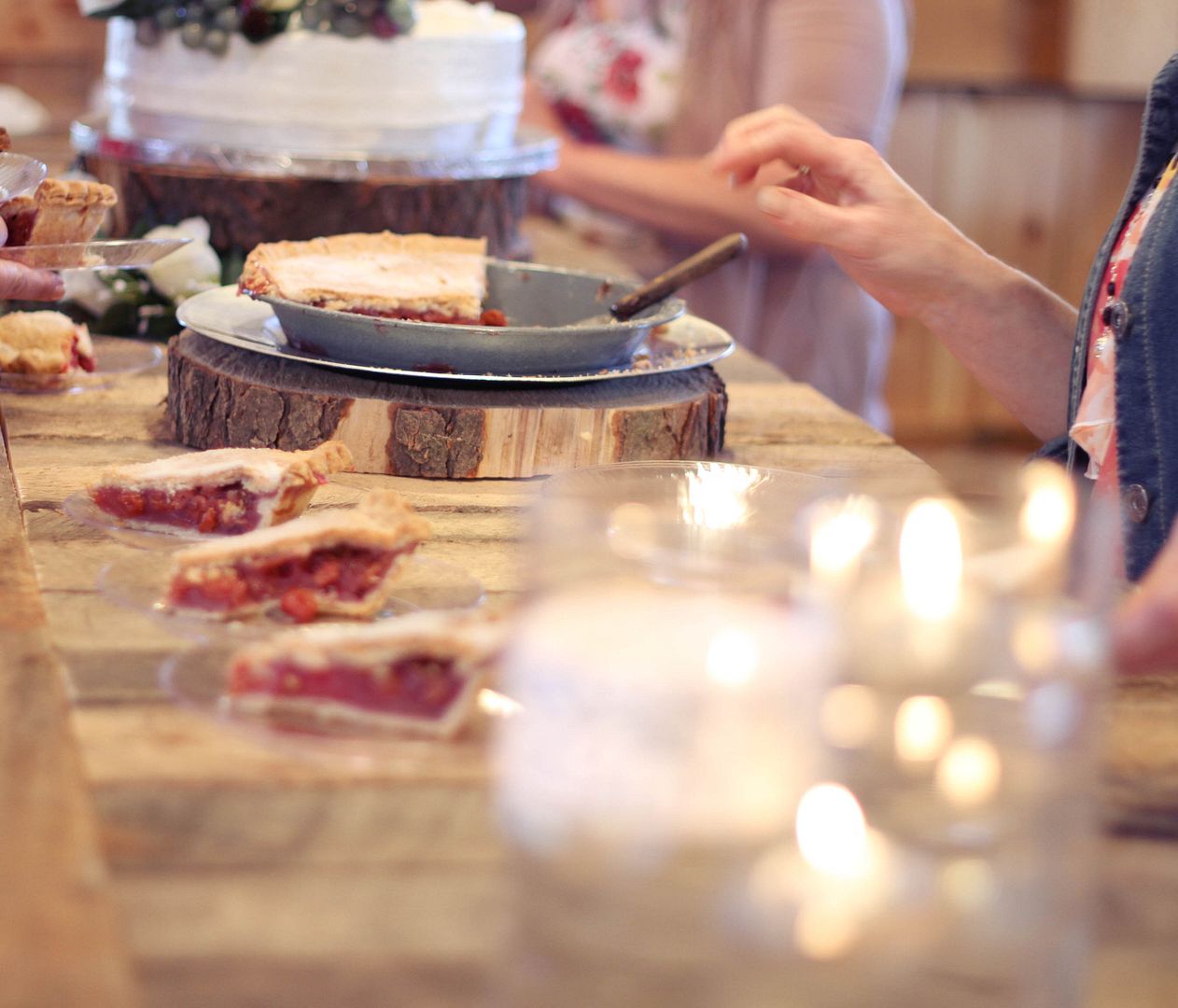 Fresh fruit slices dress up simple ice water.
Wood slabs, silver chargers, floating candles, glittered pine cones, and kisses created rustic elegant centerpieces.
Vintage metal mugs hold silverware.
Iced sodas in metal tubs are perfect for a barn wedding.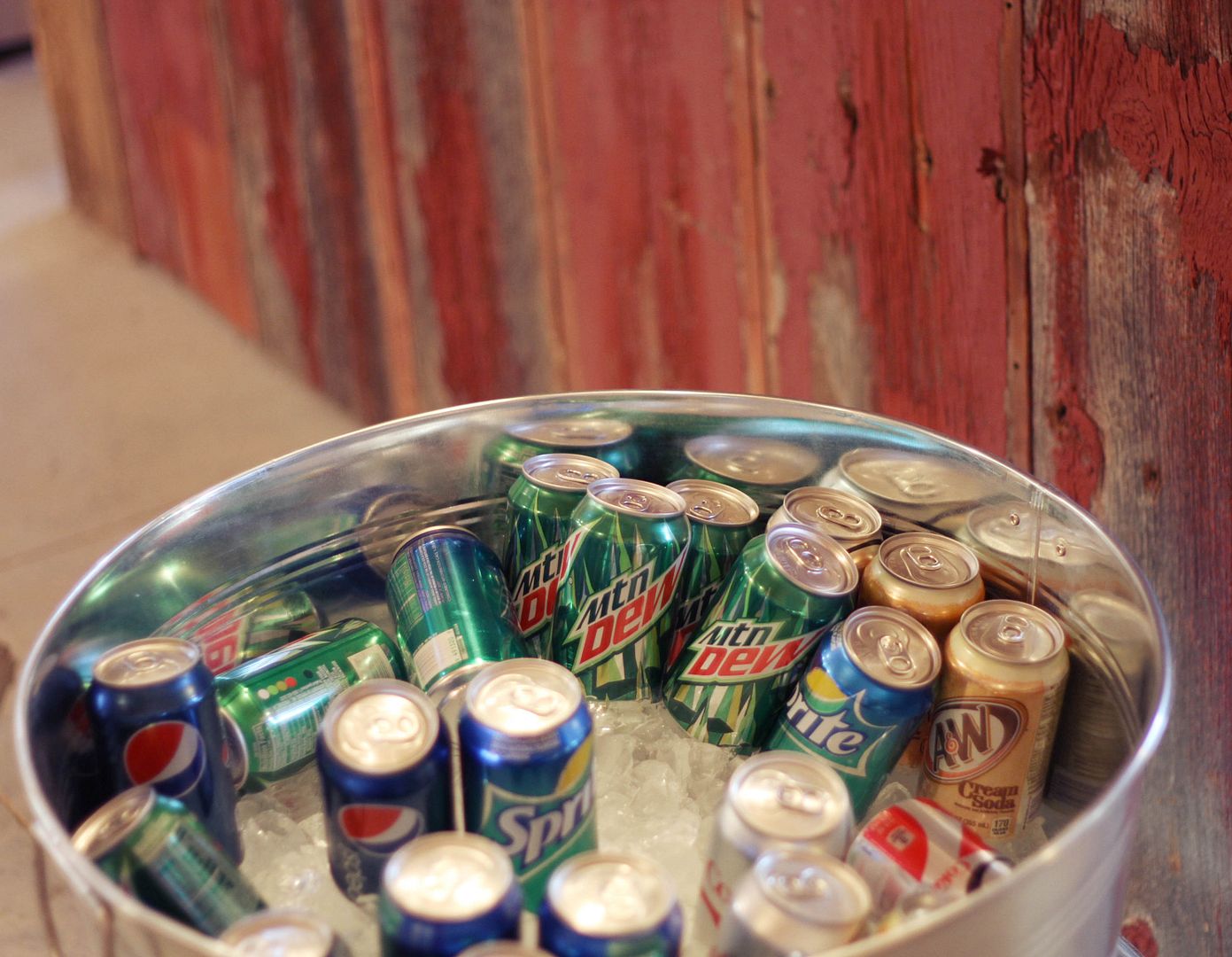 The bride's mother made the food. Buffet included ham, cheesy potatoes, fresh fruit, green beans, baked beans, pasta salad, and rolls.
Fresh coffee is always welcomed!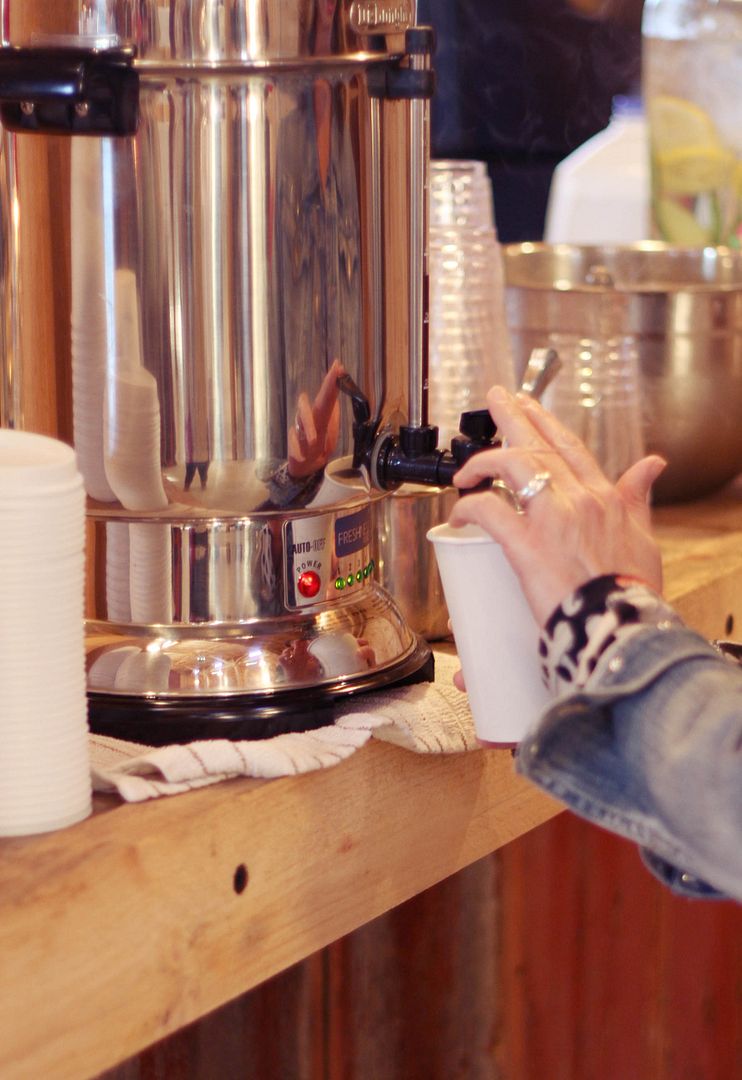 The bride's grandmother made a wedding ring pattern quilt that was hung over the hayloft.
Congratulations Eden and Cody! May God richly bless your new life together!