This recent wedding was just so so lovely!
It was perfectly pulled together and elegant in every way.
They got married next to the silo. Whiskey barrels with peach roses set off the center aisle.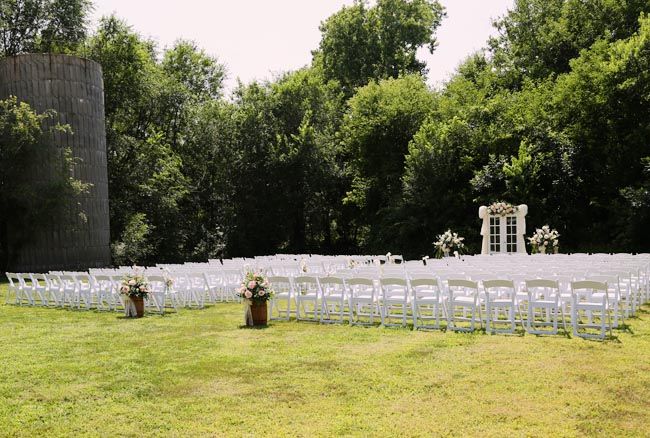 Big wood spools served as sign in tables.
The bride and groom chose not to see each other before the ceremony so we grabbed this photo.
She was in the bottom of the barn with the groomsmen, the Groom was in the hayloft window with the bridesmaids.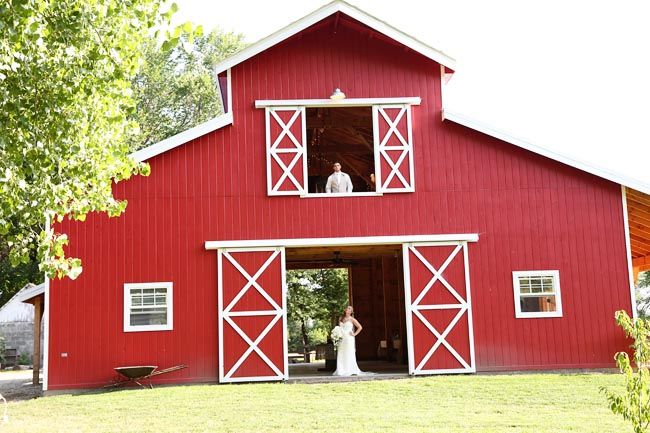 Guests mingled, laughed, enjoyed the scenery. It was an absolutely gorgeous evening!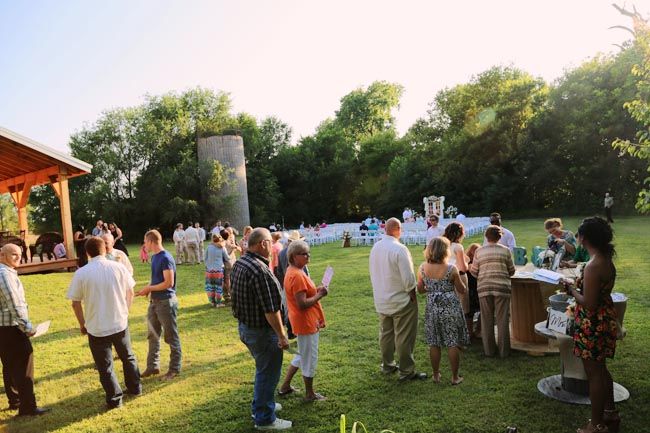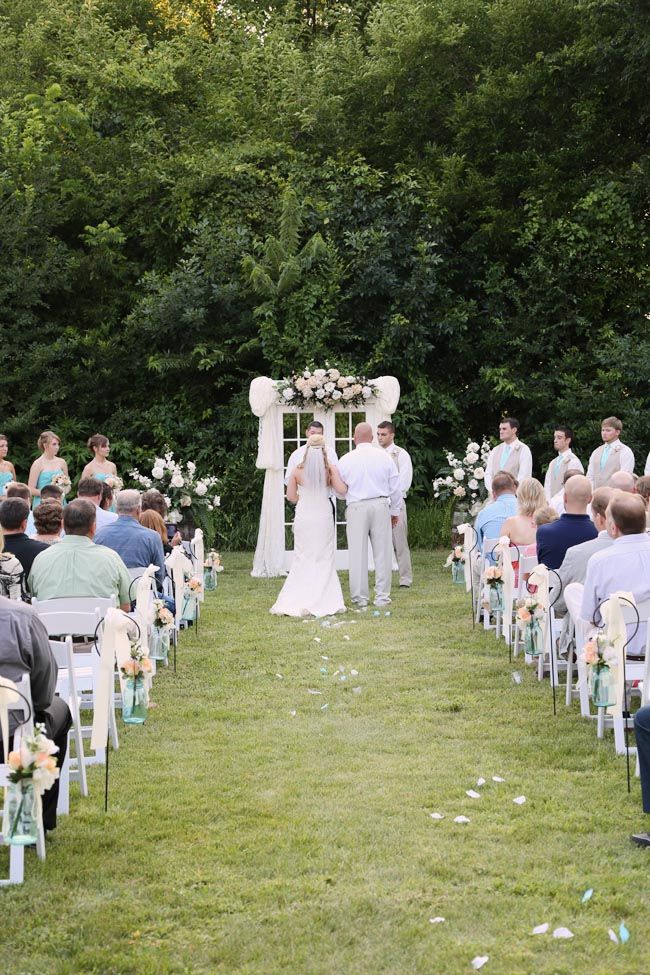 There were a few tables in the hayloft for people to sneak away from the business of the main floor.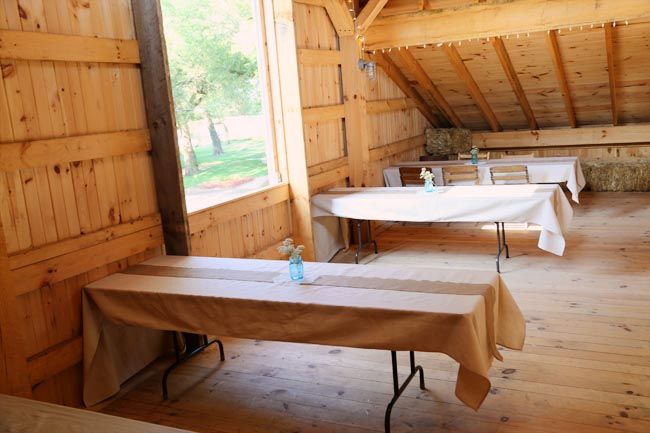 The main floor had burlap lined tables running down one side.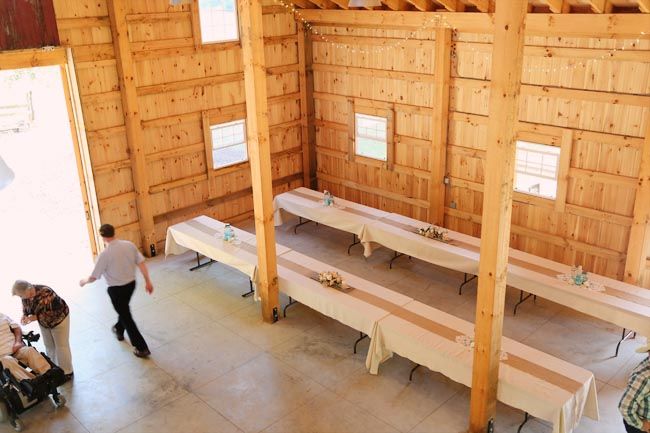 Aqua bridesmaid dresses with peach roses. Perfect.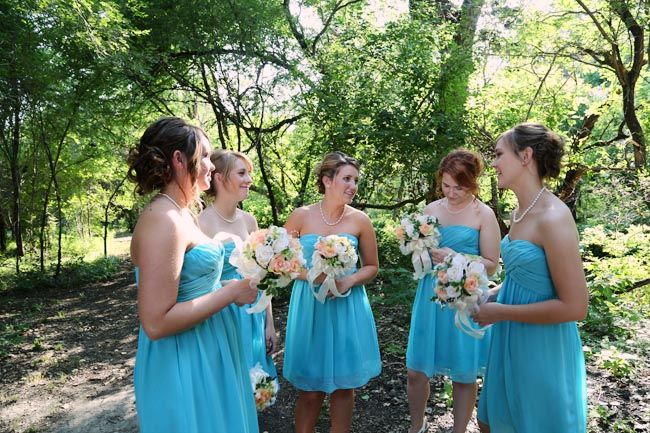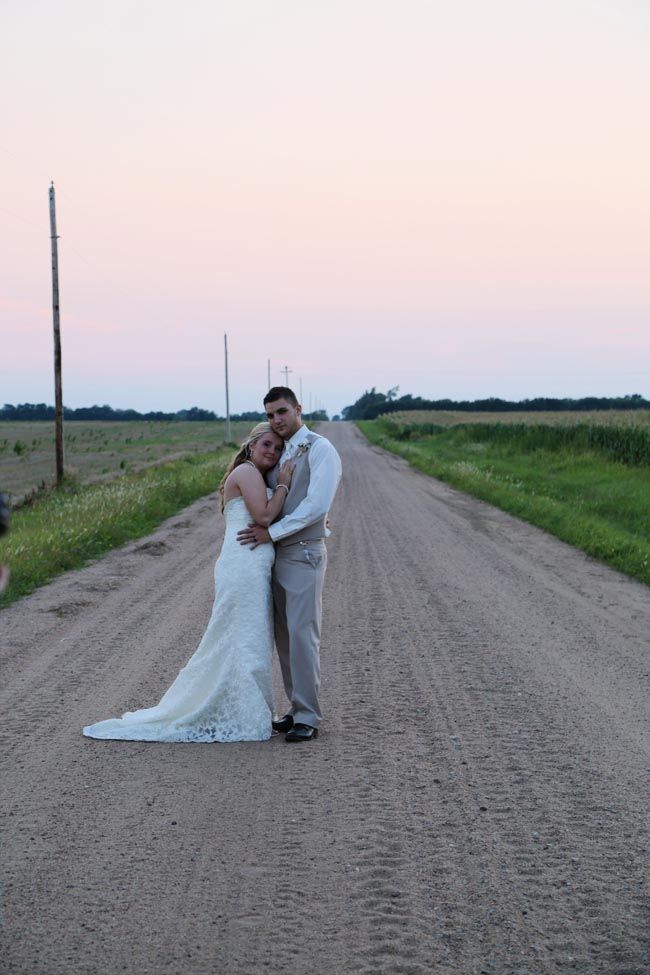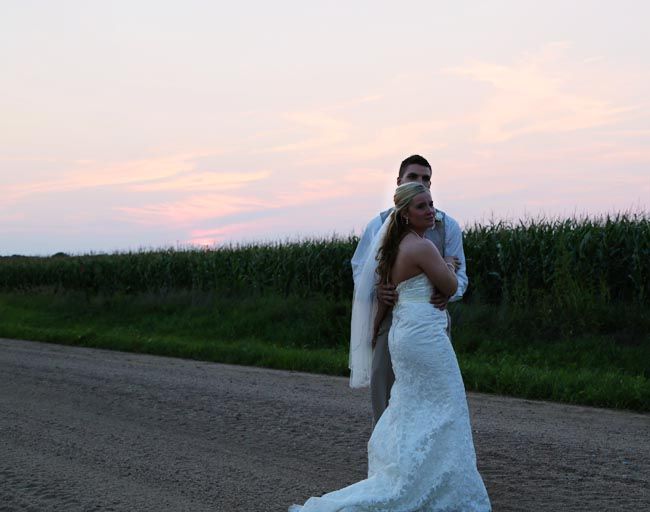 Congratulations M & B!! May God bless you richly with a long and beautiful life together!